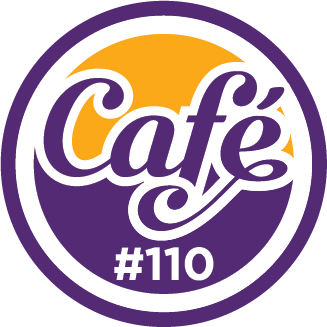 MEAL BENEFIT APPLICATIONS
You may be eligible to receive Educational Benefits. Please go to our home page and open the Meal Benefits Application profile to review eligibility guidelines and complete the application to be considered for activity scholarships. Return your application to the Food Services office by fax, mail, email, or drop it off at your student's school.
Families with benefits from the previous year: a new application must be submitted each school year by the 30th school day or the benefit carry-over will expire.
Please note that: parents are encouraged to talk with their students/ children with regard to spending limits – Cafe #110 staff members are not able limit student spending in the lunch lines during school breakfast or lunch periods.
This is the perfect time to check your family balance and add funds: OmnID
Cafe #110 is excited to offer students more access to fresh and healthy food options.
Cafe #110 serviced vending machines are located at the Waconia High School in the hallway near the wrestling room. The vending machines contain a variety of healthy items such as fresh-made sandwiches, meat/cheese trays, Smuckers P&J sandwiches, fresh fruit cups; Cafe #110 signature items including homemade yogurt parfaits, pudding parfaits, pastries, homemade snacks; beverages such as chocolate milk, Vitamin Water, protein shakes, & sports drinks; assorted chips & snacks. The menu selection will rotate based on popularity and upcoming activities.
VENDING MACHINE HOURS FOR CASH PURCHASES:
Waconia High School
24 hours a day
If you have any questions about the Food and Nutrition Services Department, do not hesitate to contact us our email  address is cafe110@isd110.org. 
General Information For All Grades
2023-2024 School Year
Barbara Schank, Director, Food & Nutrition Services
All student meals will be offered at no charge.
Cafe #110 loves kids and we love school lunch – that's a winning combination for all of us! We are all really excited to get back to school and to be a part of our student's educational day.
I oversee the meal planning and organization of Cafe #110. We are a qualified team of dedicated individuals who come to work each day to create the best meals possible for our students. 
Our mission is always focused on: serving wholesome food, cooking from scratch, local sourcing, and sustainability. This year we will be resuming our core mission by "Heading Back to the Future!" We were awarded a Farm to School grant that will help us purchase equipment to allow us to create a "Dough Shop" where we will make signature items like our own flatbread for pizza, crackers, pitas, sweet roll dough, bagel bites, and more. We will source local grains and sweeteners for our products making them fresh every day for our school meals.
Choice and variety are important to students, so our menu is planned to provide a variety of options.
A "school lunch" is comprised of 5 basic food components: meat/meat alternate; grain; vegetable; fruit; & milk. Students must select at least 3 of these components for a complete meal (1 of which must be a vegetable or fruit). We realize that children can be particular about fruit and vegetable selections and that is why we offer upwards of 4+ choices for students on most days. As a companion to our vegetable selections, we make our own fresh dressings that have been developed with input from students.
As you can see, we work very hard to respond to the various nutritional needs of all students. If your child has an allergy to any food, please contact your school nurse. 
Purchasing a meal is very easy. Every student is assigned a student ID that is tied to his or her meal account. The account is similar to a debit account where purchases are immediately deducted from funds applied to the account. Funds can be added using a credit card, cash, or a check paid to the kitchen cashier or the school office. Online credit and debit payments are available by following the payment links on the District website or by using this link: OmnID.
Cafe #110 participates in the National School Lunch Program, which is a federally funded program that assists in providing nutritionally balanced, low-cost, or free meals to students each day. 
Here are a few more tips to prepare you and your child for activity in our cafeterias this fall:
Breakfast will be offered before school at all buildings.

Bulk Milk

– all kitchens offer 1% white or 1% chocolate milk.

Family

Accounts

– all students in a family draw from the same account; adequate funds may be available for students at the beginning of the day but could fall below the tolerated negative balance by the end of the day. Please review the account activity and have adequate funds in your account to cover expected purchases.

Account

Balance

Notification

– families are sent an email when the account balance reaches $5.00, this can be changed when logged in. Parents are able to view transactions, deposits, purchasable items, and account balances at

O

mnID

Meal

Benefits

– An Application for Educational Benefits can be completed at any time during the school year. A new application must be completed each year.

a la

Carte

– choices are compliant with all

USDA approved Smart Snack

protocols.

Account

Limits

– Cafe #110  staff are not able to accept the responsibility to enforce spending limits on students. Parents need to set limits with students regarding their meal account spending expectations.

Family

Account

Negative

Balance

– Students may be offered an amended meal when their family account balances go negative.

Deposits

– generally a credit card deposit is applied to the family account within 10 minutes, payments by check or cash may take up to 2 days.

SW

Metro

,

ALC

,

Transitions

,

Kid's

Co

– Please communicate with your site lead teacher regarding breakfast and lunch programs.
If you have any questions about the Food and Nutrition Services Department, do not hesitate to contact us, please email us at cafe110@isd110.org.
Sincerely,
Barbara Schank, L.D.
Director of Nutritional Services
Food & Nutrition Services, Office Location: 512 Industrial Boulevard, Waconia, MN 55387
"This institution is an equal opportunity provider and employer" 
Your student's account balance and purchase statement can be viewed by logging into your Family Access page. All meal accounts are "family accounts," meaning that all children in a household belong to the same account. When a family account reaches -$.01, an automated email will be sent to the parent/guardian. These notices take place daily as a service to our families to ensure that negative charges do not accrue before a parent/guardian is made aware.
FAMILIES CAN, AND ARE ENCOURAGED TO RESET THIS LOW BALANCE NOTIFICATION TO YOUR PREFERENCE WHEN LOGGED INTO OmnID
We are continuing our commitment to:
Promote participation in our breakfast and lunch programs
Provide more scratch food items
Provide safe and secure foods
Prevent food allergy contact
Provide a variety of seasonal fresh and alternate fruits and vegetables every day
Offer fewer processed foods
Buy locally
Reduce our environmental footprint
Provide outstanding customer service
Offer meal choices every day that are well liked
Challenge kids to learn about their food choices and nutrition
Keep meal costs low by being efficient and effective
Save
A few more tips to prepare you and your child for activity in our cafeterias this fall: